Established in 2006, Domain Capital is proud to be serving the Domain Industry for over 10 years. We take great pride in our ability to work fast and develop long-term relationships with our clients.  We are the leaders in domain financing and we look forward to seeing how our services can help your company grow.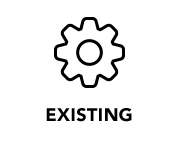 Domain name owners who need a ready source of asset-based, working capital.
Domain name owners who wish to acquire premium domain names for their own use or to trade in the domain name aftermarket: An important source of leveraged capital, reduced time to market, a partner with an understanding of the internet.
Domain Capital shortens the sales cycle and provides a potential source of high margin revenue, while it provides an important, value-added service to their clients.
PARTNERS